Curriculum
We teach a stimulating, personalised curriculum designed to promote the academic achievement and personal development of all students in small focused classes from nursery to A Level, culminating in public examinations at GCSE and A Level, with IELTS and the International Foundation Diploma offered to international students.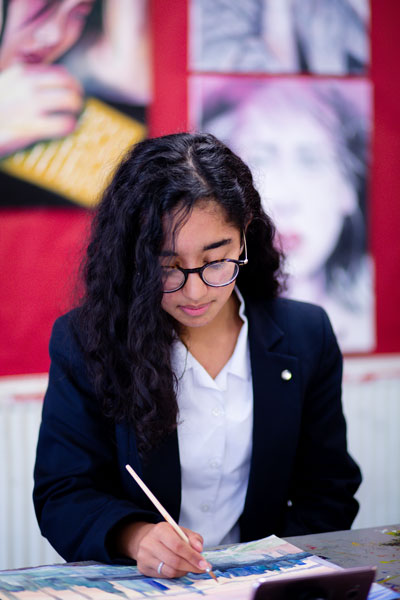 Our curriculum includes:
Business and Economics, Computer Science, Art & Photography, Music, Drama, Psychology, Sport, a choice of five modern languages (French, German, Mandarin, Russian and Spanish), as well the core areas of Mathematics, Sciences, English, Humanities and Performing Arts, Careers, P.E. and Wellbeing are also taught throughout the school.
Students are introduced to a range of learning strategies through the Learning Toolbox programme run by their Academic Mentors, and enjoy a wide range of enrichment activities from 4-4.45pm every day. A wide range of school trips and special events is also part of every student's experience at Chase.
International students may join the school as part of our "Pre A Level" programme, where they spend a year being educated alongside British students before starting a A levels.
And in year 13, international student have the opportunity to study the International Foundation Diploma as an alternative route to university entrance.
We recruit specialist tutors to cater for any interests students have outside our core offer, so please do contact us if you would like to study a course that we have not offered in the past, and we will be pleased to help.
Please contact us to find out more about the curriculum for the year group you are interested in, and for the options at GCSE and A level for the current academic year.