Arya, Year 13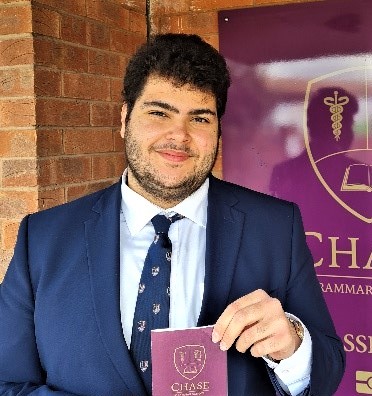 I have been at Chase Grammar School for three years and am currently studying maths, chemistry, physics and further maths at A level. I am hoping to go on to study mechanical engineering at university.
Since I have been at Chase I have learnt how to live independently, live with English people and to be a stronger student. My Chase Passport has been a huge help with applying to university. Coming from Iran, I had a lot of targets such as learning a new language and other things that really helped fill my personal statement.
We do so much here. The Chase Passport really helped to record it all.
Something I love about the school is the many nice people including the other students, the boarding staff and teachers. The size of the school is small and for me that is a good thing as the teachers and boarding staff get to know us personally and make us feel very comfortable here.
Every second of life at Chase is a memory. Boarding life is very good here compared to other boarding houses I have been to. Chase students are very friendly to each other and this makes living here really enjoyable.